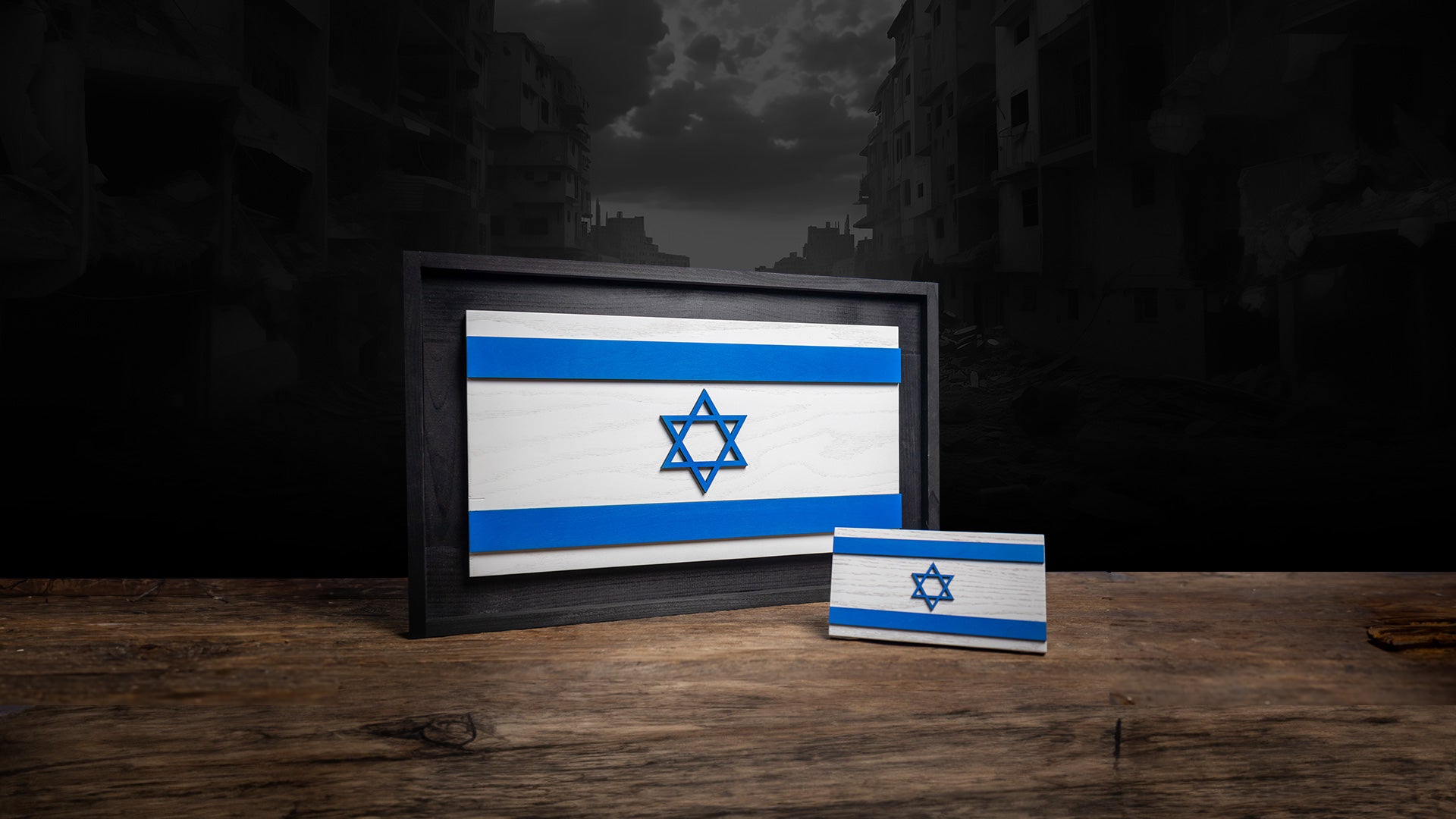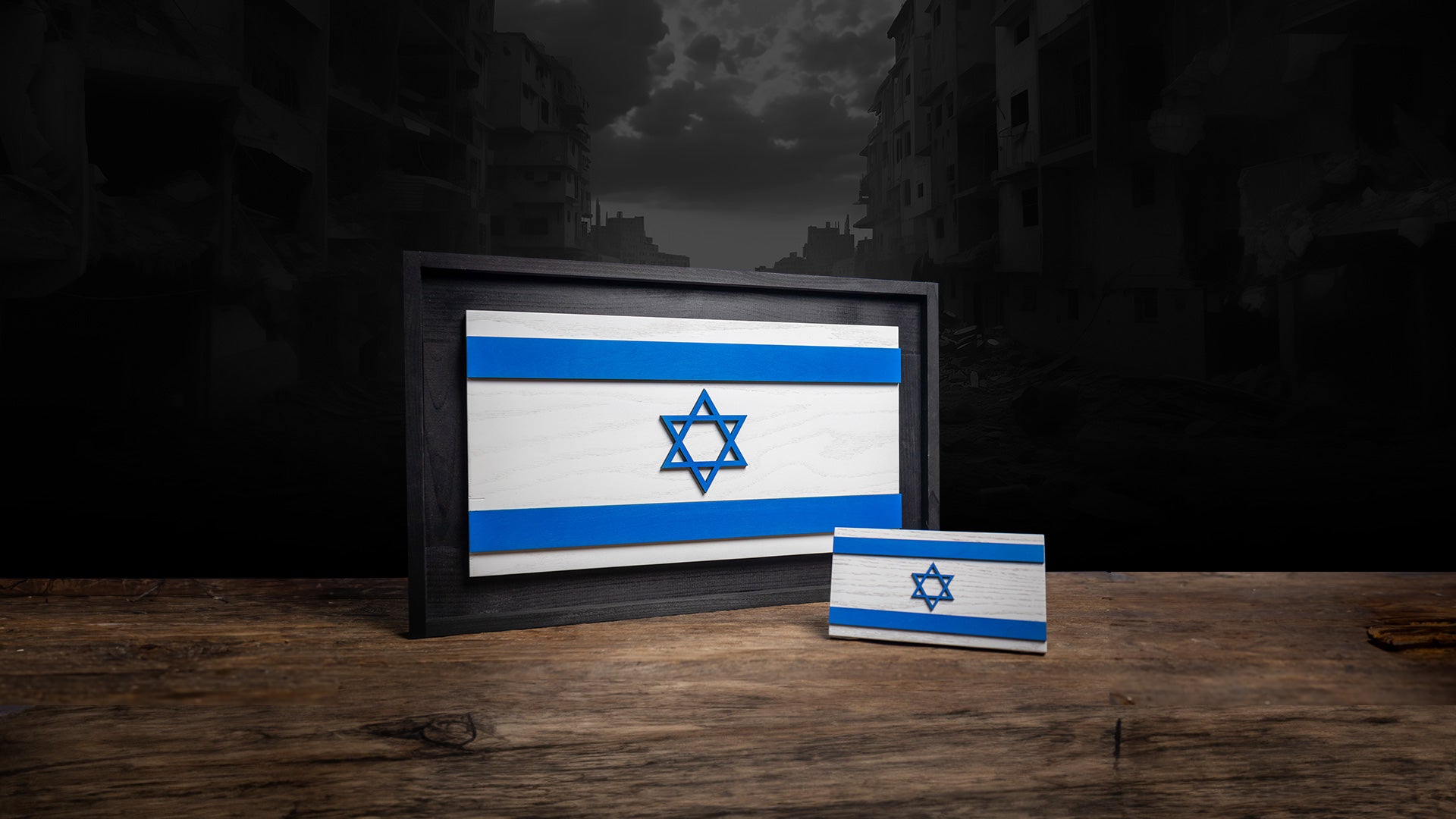 A Symbol of Unity, A Commitment to Action
The Israel Flag Initiative
The Israel Flag Collection
View all
Sold out

A Pledge to Make a Difference, In Partnership with Save Our Allies
Join us in making a real impact. Each Israeli flag you buy sends 100% of proceeds to Save Our Allies for urgent relief in Israel. We are thrilled to collaborate with Tim Kennedy to support a heroic organization. These flags are expertly crafted by our team of combat veterans. It's more than a symbol; it's a tangible step towards unity, resilience, and hope!
---
Seize the opportunity to own a symbol and be a catalyst for change. We're incredibly proud to present our Israeli flag, intricately crafted by our combat veteran team. This flag isn't just a tribute to Israel's enduring spirit—it's an immediate lifeline in times of crisis. Due to the urgent need and overwhelming demand, only a limited number of these flags will be crafted.
Every single dollar from your purchase is funneled directly to Save Our Allies, the organization on the ground providing vital, immediate support in Israel. We're also pleased to collaborate with Tim Kennedy on this impactful initiative.
Don't just buy a flag—invest in the mission to make real change in Israel. Act now and become part of this life-altering effort.
Key Features:
Hand-crafted by combat veterans in the USA
Fast, free shipping included
Comes ready-to-hang with pre-attached hardware
Dimensions: 29.5"W x 18.5"T
Order yours while supplies last.
Your actions can change lives; we provide the channel for you to do so. By joining us and Tim Kennedy in this initiative, you're not just getting a flag; you're making a life-altering impact. Let's be that change, together.