About us
OUR CALL TO SERVICE BROUGHT US HERE
$1.7
million in lifetime donations
96,000+
Flags & goods delivered nationwide
Our mission is
to bring American values to the forefront for families, friends and communities with American- and veteran-made goods designed and crafted for this generation to pass onto the next.
Our fundamental beliefs
Our beliefs guide our business and underpin each and every decision we make, from product selection to the ways we interact with customers, partners and each other. They are:
We take American ideals and values seriously, and we want our handcrafted flags + goods to reflect that spirit. You can be certain that each and every handcrafted item we produce is made from 100% American made, grown and sourced materials.
Veterans Deserve Opportunity

Our nation's military veterans are one of its greatest resources. Every veteran entered military service lacking the technical skills of their military specialty, however they learned quickly and adapted to diverse environments. They've witnessed these strengths transferred to industry.  A strong empathy for the veteran journey led them to purposely pursue some of the most troubled veterans who are dealing with Post Traumatic Stress or physical disabilities from their military service. Flags of Valor built a culture where camaraderie, shared mission, and love of country resonates deeply with every teammate.
Our time in service may have come to an end, but our commitment to serving and helping those in need did not. We partner with a number of veteran-owned and -operated nonprofits to support veterans and their families during times of hardship, crisis and need.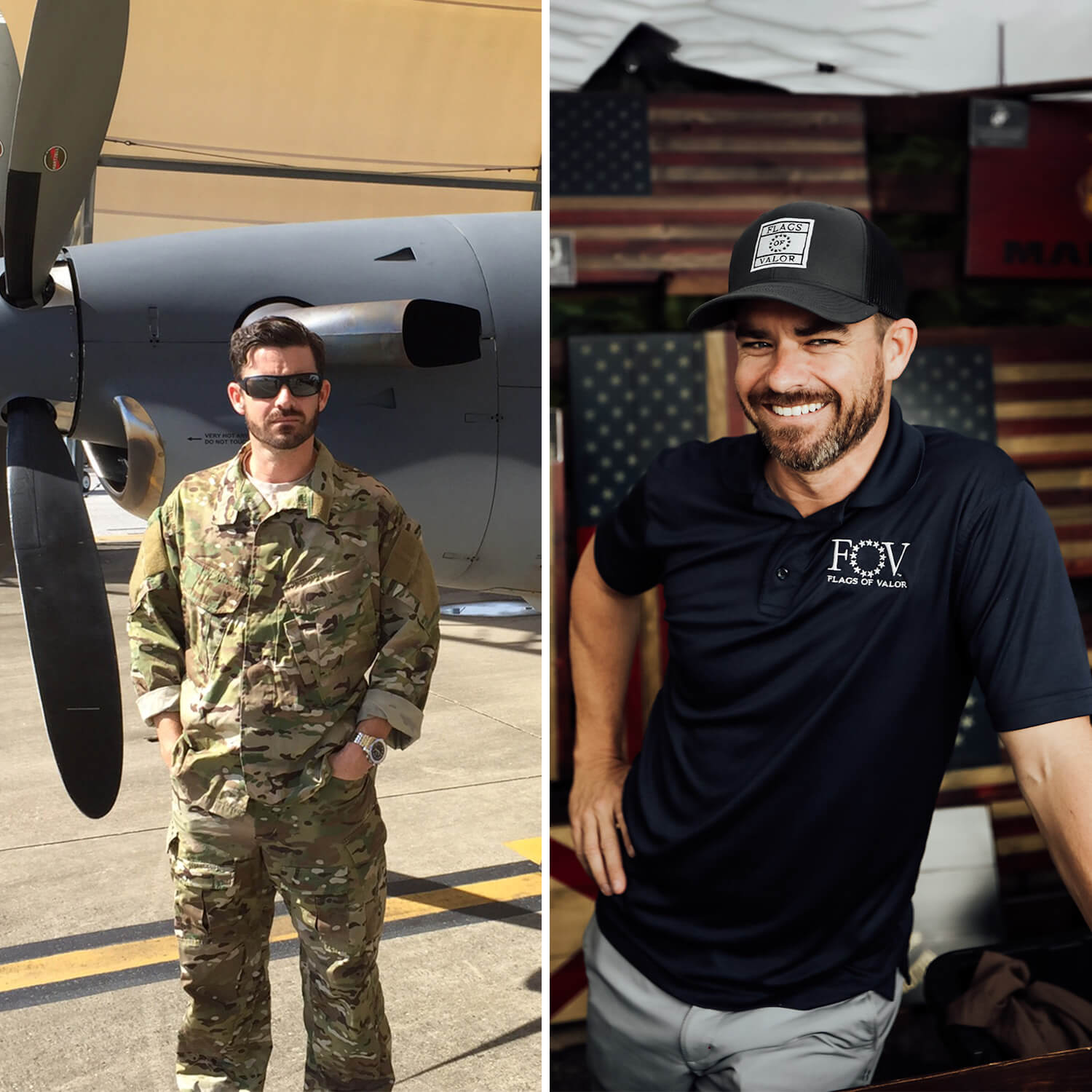 Brian Steorts
Our Founder
Brian's military service began in the US Army as a paratrooper in the 82nd Airborne. He briefly left active duty to attend the University of Alabama. After 9/11 he returned to service and became an Air Force special operations pilot. 
After 8 combat deployments, Brian found himself rehabbing from a service-related injury. He began woodworking, devoted to building handcrafted custom pieces of pure Americana. After donating several handmade wooden American flags to the families of fallen soldiers, he realized there was more work to do.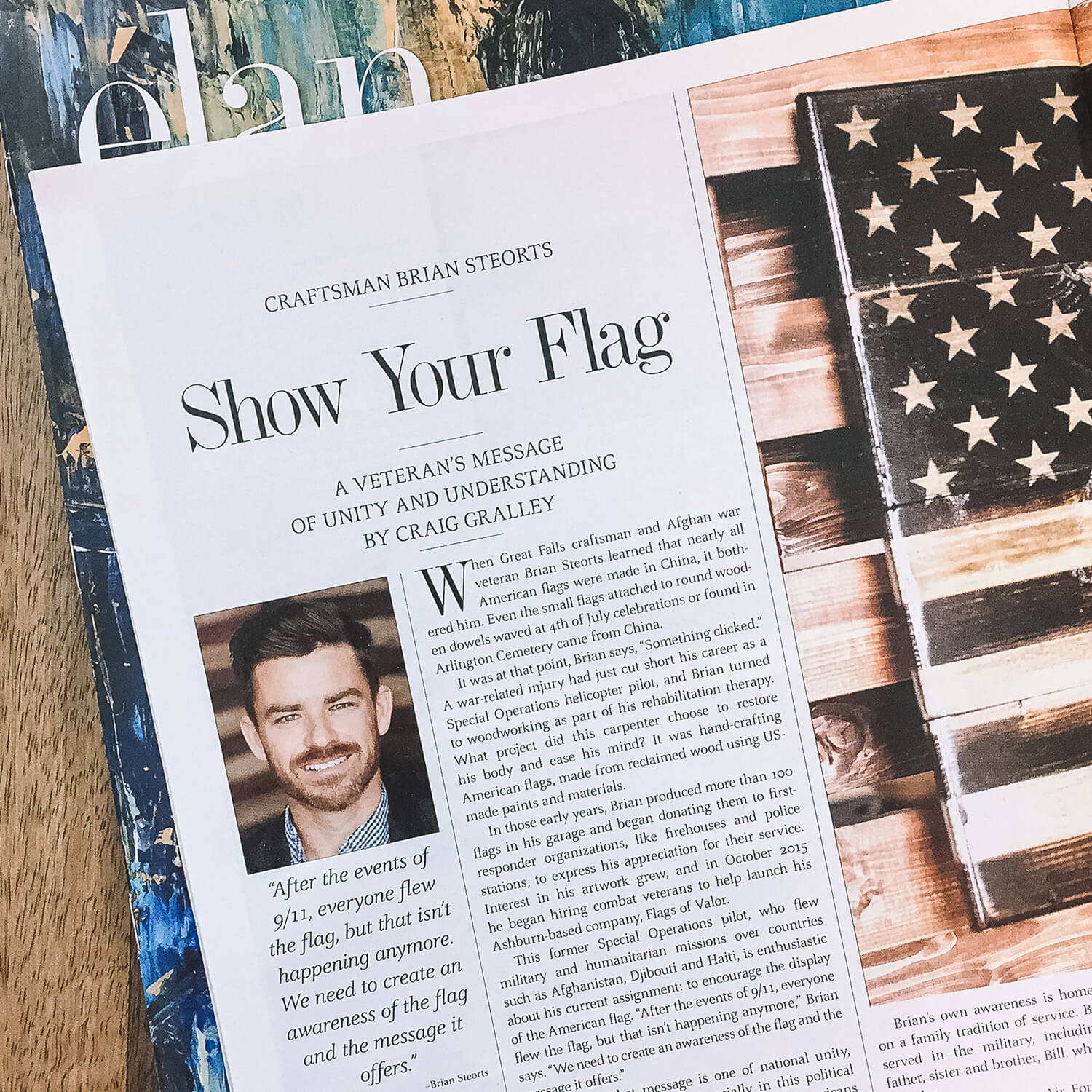 Our Story
Flags of Valor Launches
Launched in 2015, Flags of Valor handcrafts American Flags and goods. We believe in 3 fundamental truths: 1) Made in America matters, 2) Veterans deserve opportunity and 3) Never stop giving back.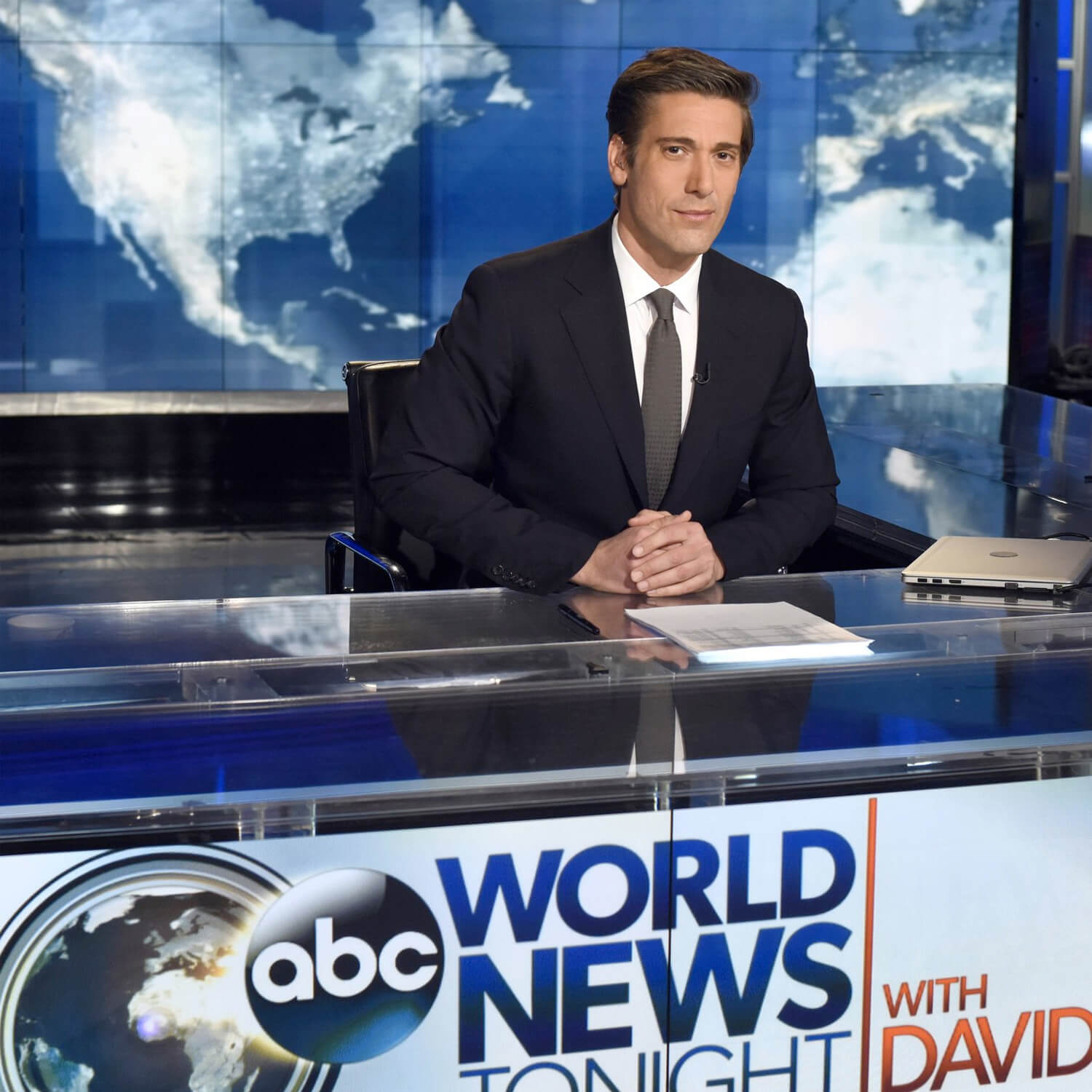 Our Story
ABC Word News Tonight
In 2017, Brian Steorts was featured by David Muir as the Person of the Week on ABC World News Tonight.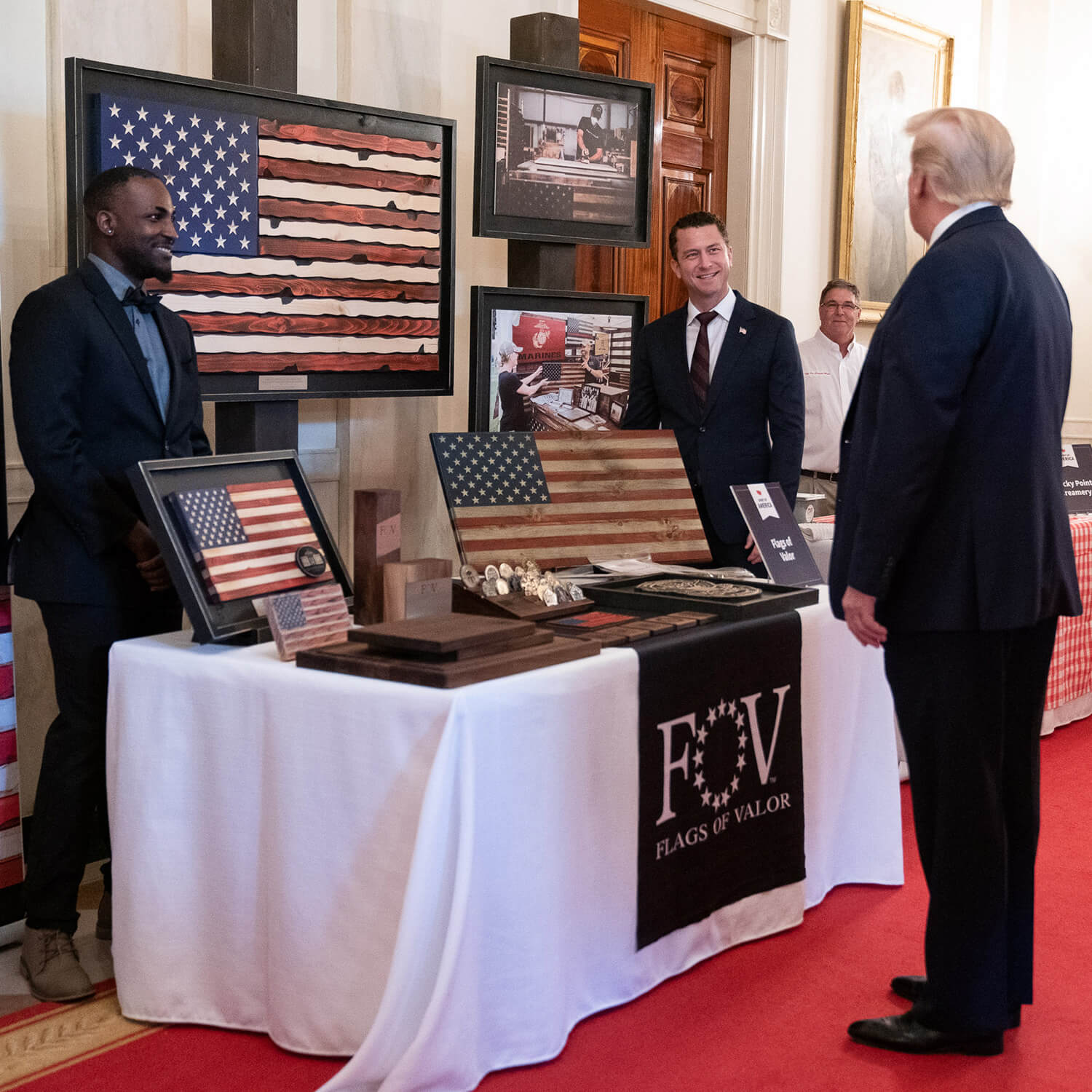 Our Story
In the White House
In 2020, we were featured in the White House "Spirit of America Showcase", honoring companies that embody American values, made in the USA, and American jobs.
Are your products American made?

Yes, each and every one of our handcrafted products are made in the United States using American grown and made materials.
What type of wood is used for the flags?

Most of our products are crafted from Eastern White Pine. We also use premium American Walnut on select products.
Yes, we do.Please send all inquiries to info@flagsofvalor.com, with an image and/or description of what you would like. A member of our team will contact you directly with a quote based on the size and complexity of work you are looking for. 
Where do you adhere the engraved plate?

We do not physically adhere the plate to our Legacy Collection flags so that you can place it where you think is best after receiving it.  Each plate comes with adhesive strips pre-positioned for easy installation. 

We do adhere the plate, on our framed Homefront Collection flags, to the center bottom frame below the flag.
I am local, do you have a storefront that I can come and purchase a flag?

Not currently. However, if you are local, please contact us at info@flagsofvalor.com and we occasionally are able to host appointment only visits in our workshop in Winchester, VA.
Do you offer a military, veteran or police/fire discount?

Please reach out to our support team at info@flagsofvalor.com
Our customer support is available Monday to Friday
Average answer time: 24h
Meet Some of Our Customers