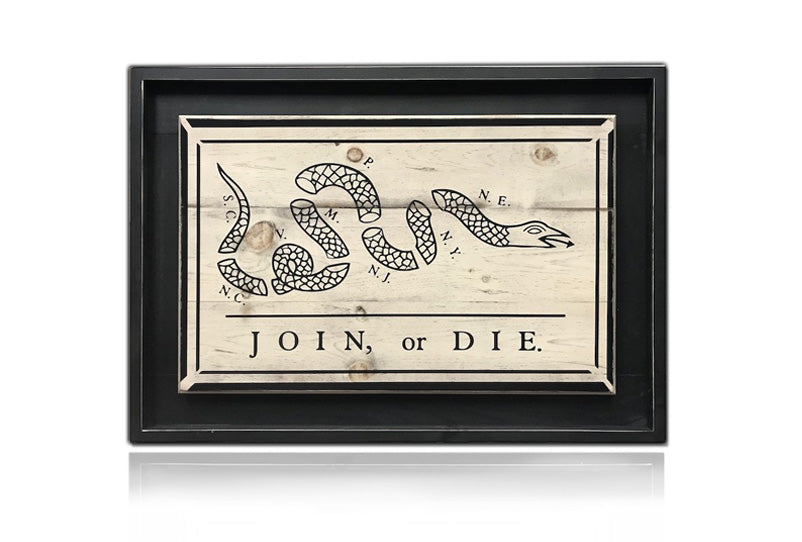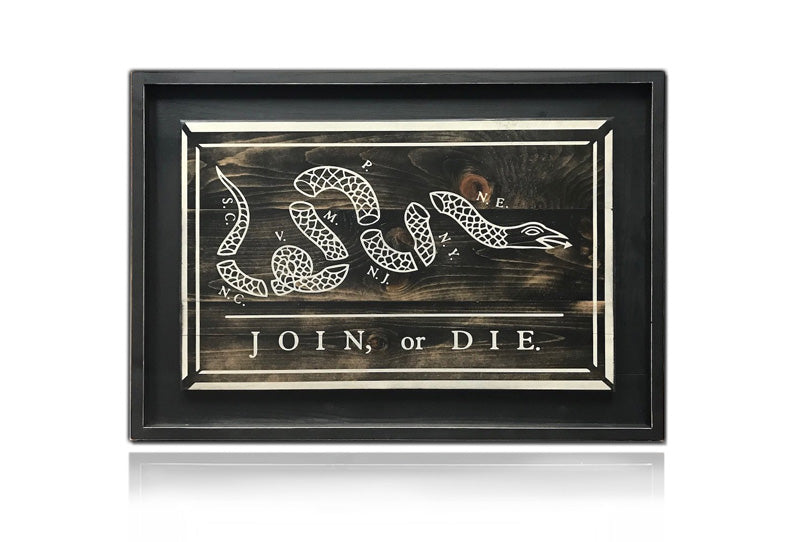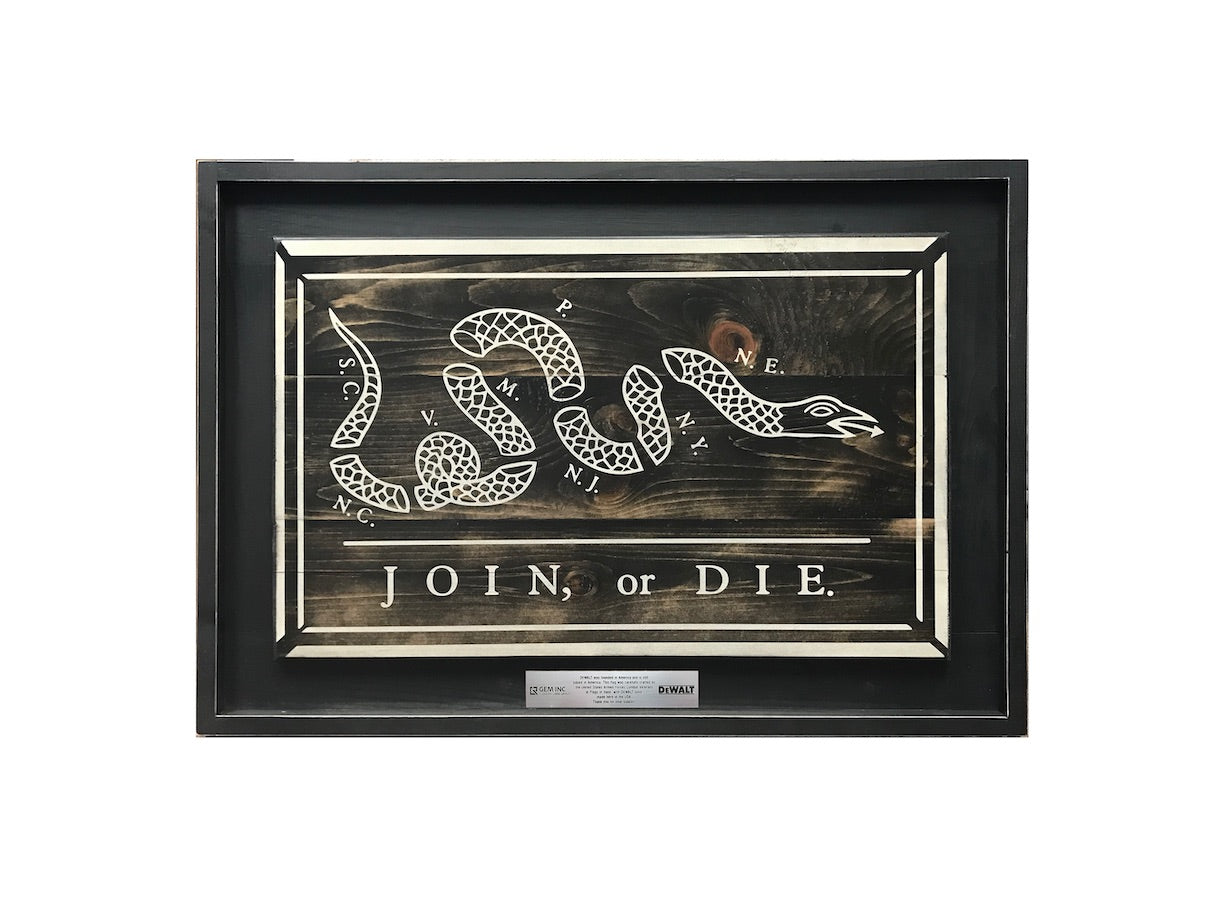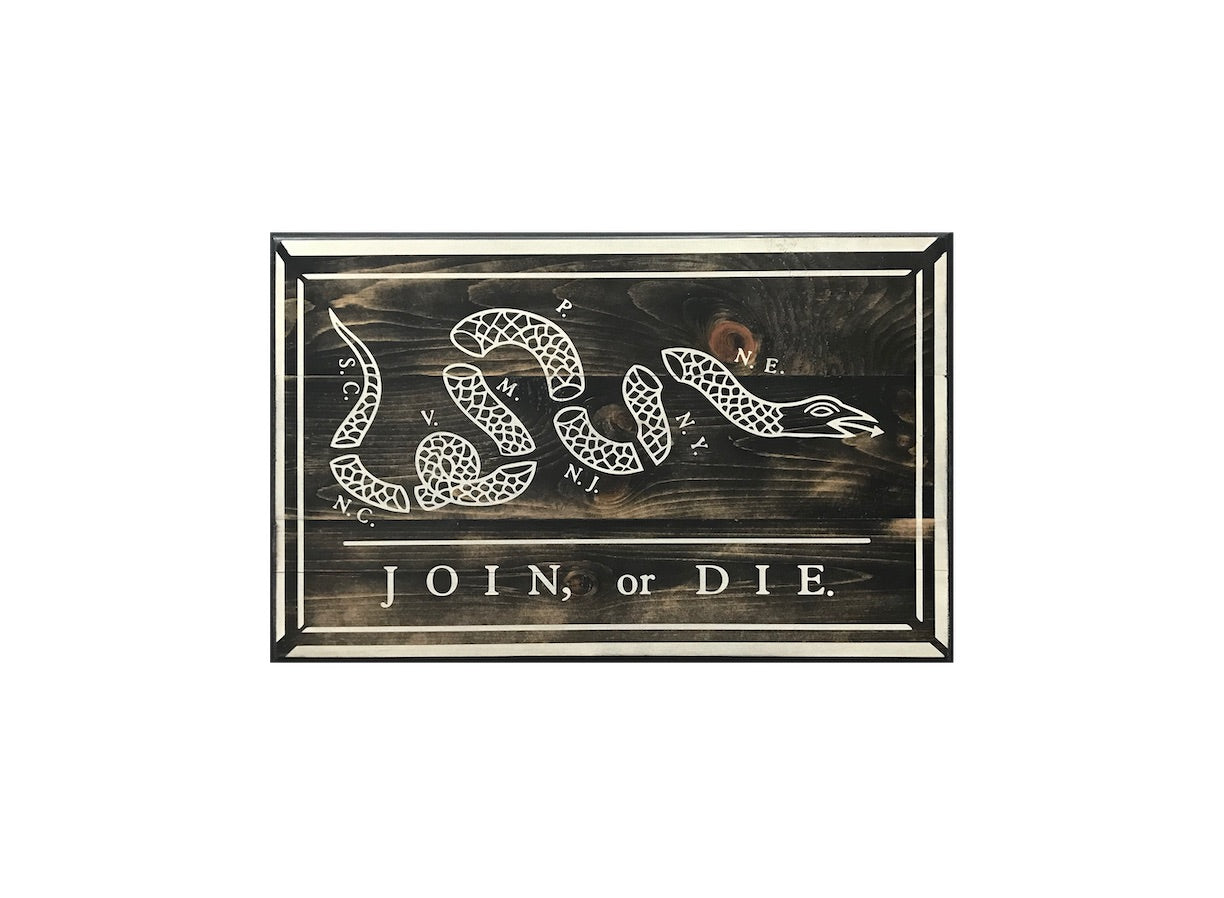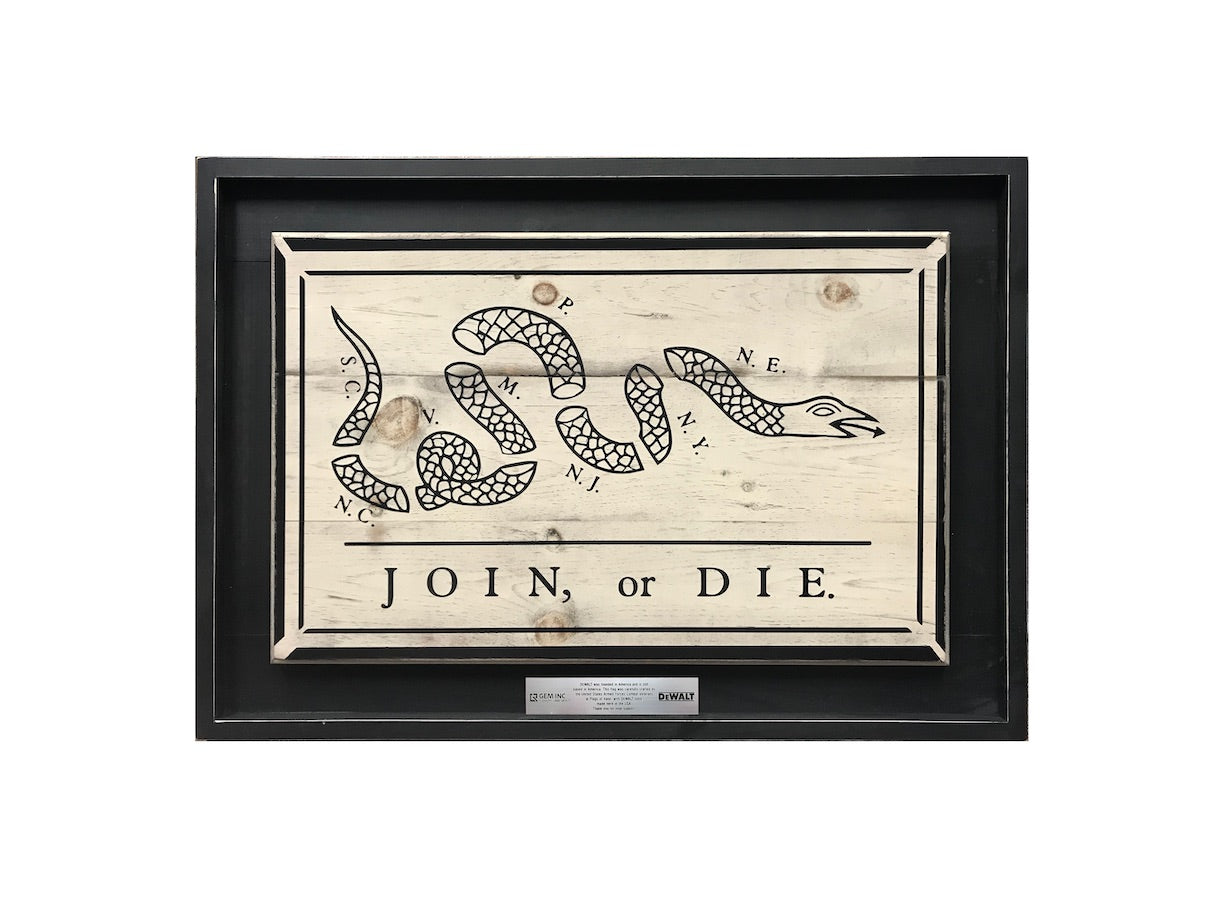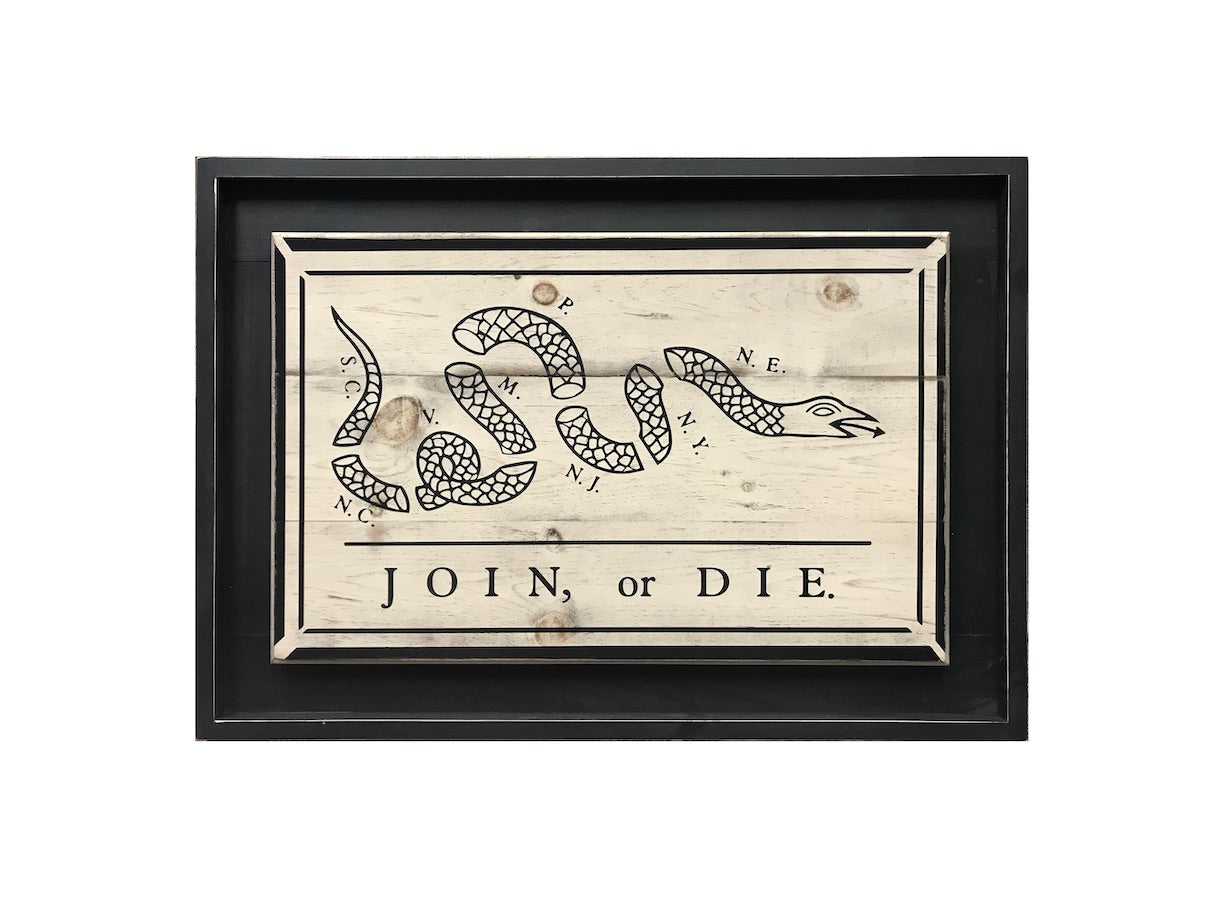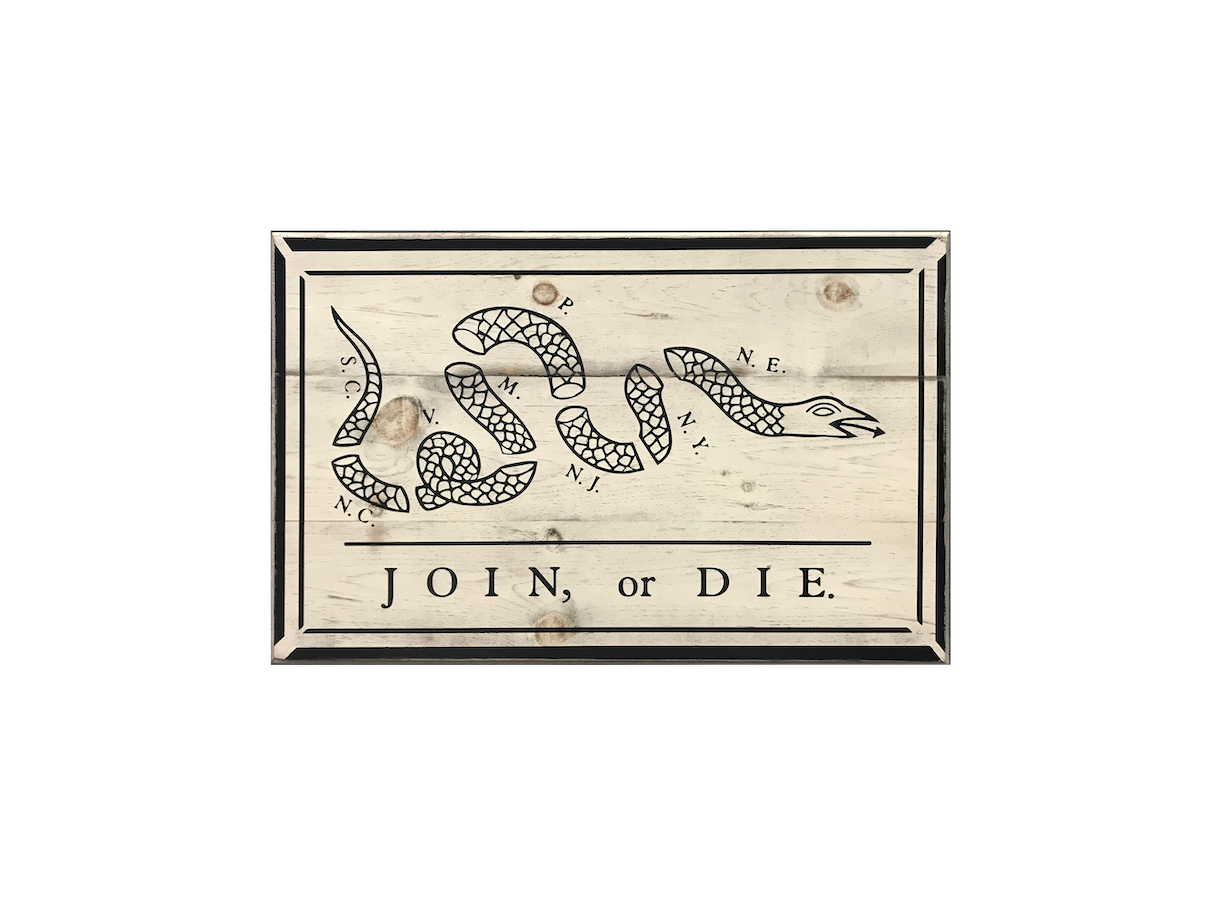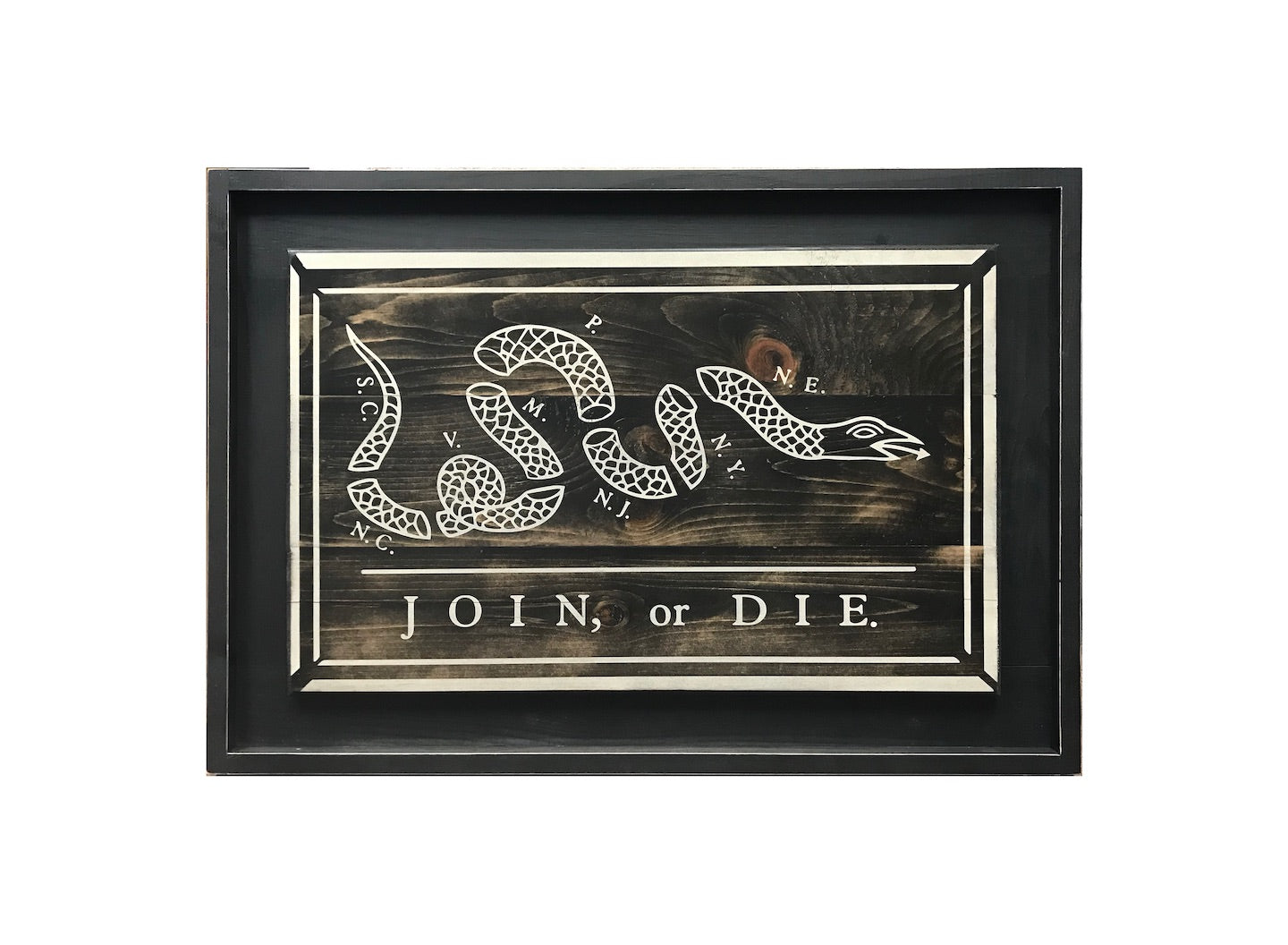 Join, or Die Flag
---
Originally a political cartoon by founding father Benjamin Franklin in 1754, the "Join, or Die" image became a symbol of the dangers of disunity to the early American colonists. Our "Join, or Die" Revolutionary War flag with snake is made in the patriotic spirit of our country's founding. Each wooden "Join, or Die" flag is meticulously crafted by hand by our team of combat veteran craftsmen.
Ships FREE within 5 Business Days.
Framed Join, or Die Flag:
31.5" wide x 22" tall.
Unframed Join, or Die Flag:
26" wide x 16.5" tall.