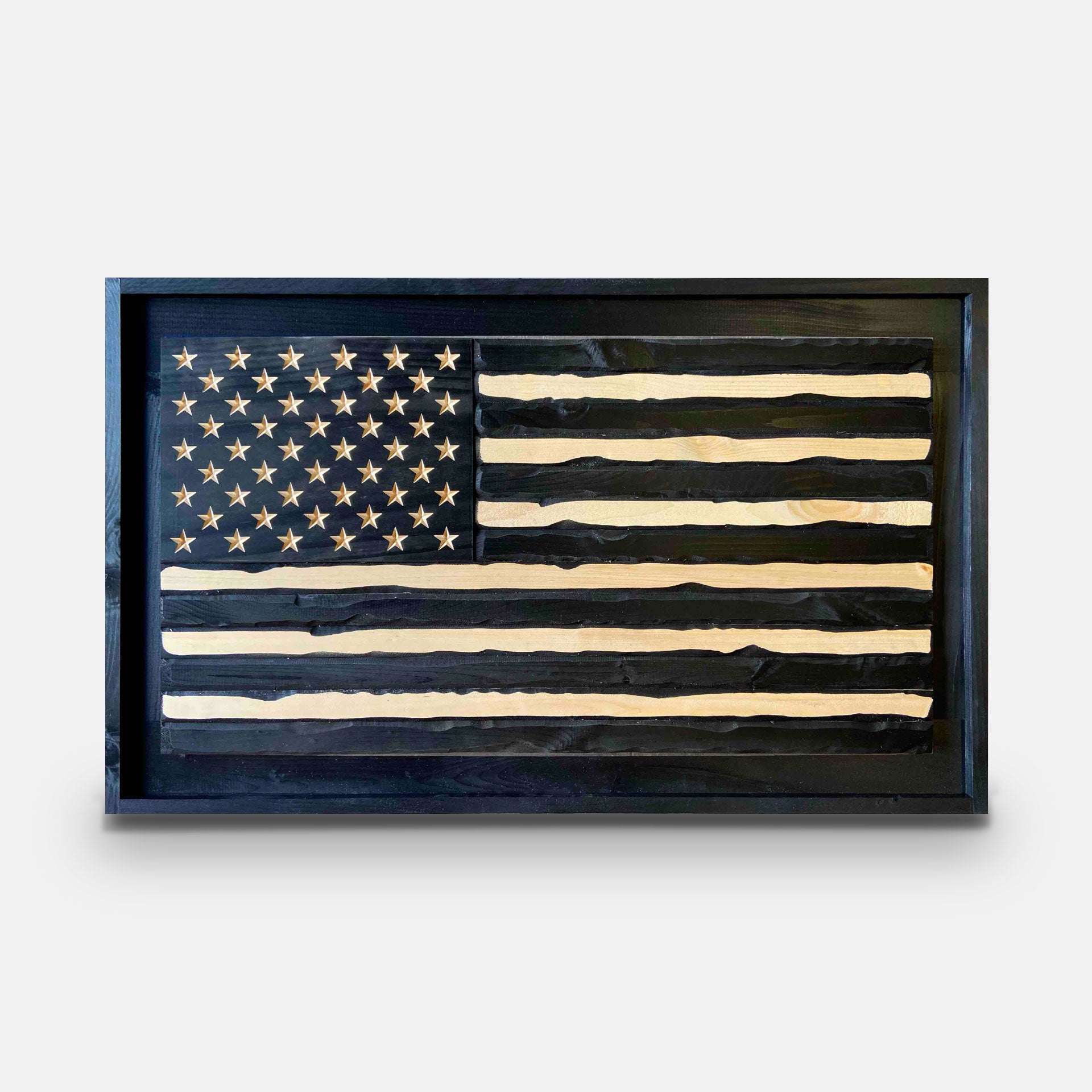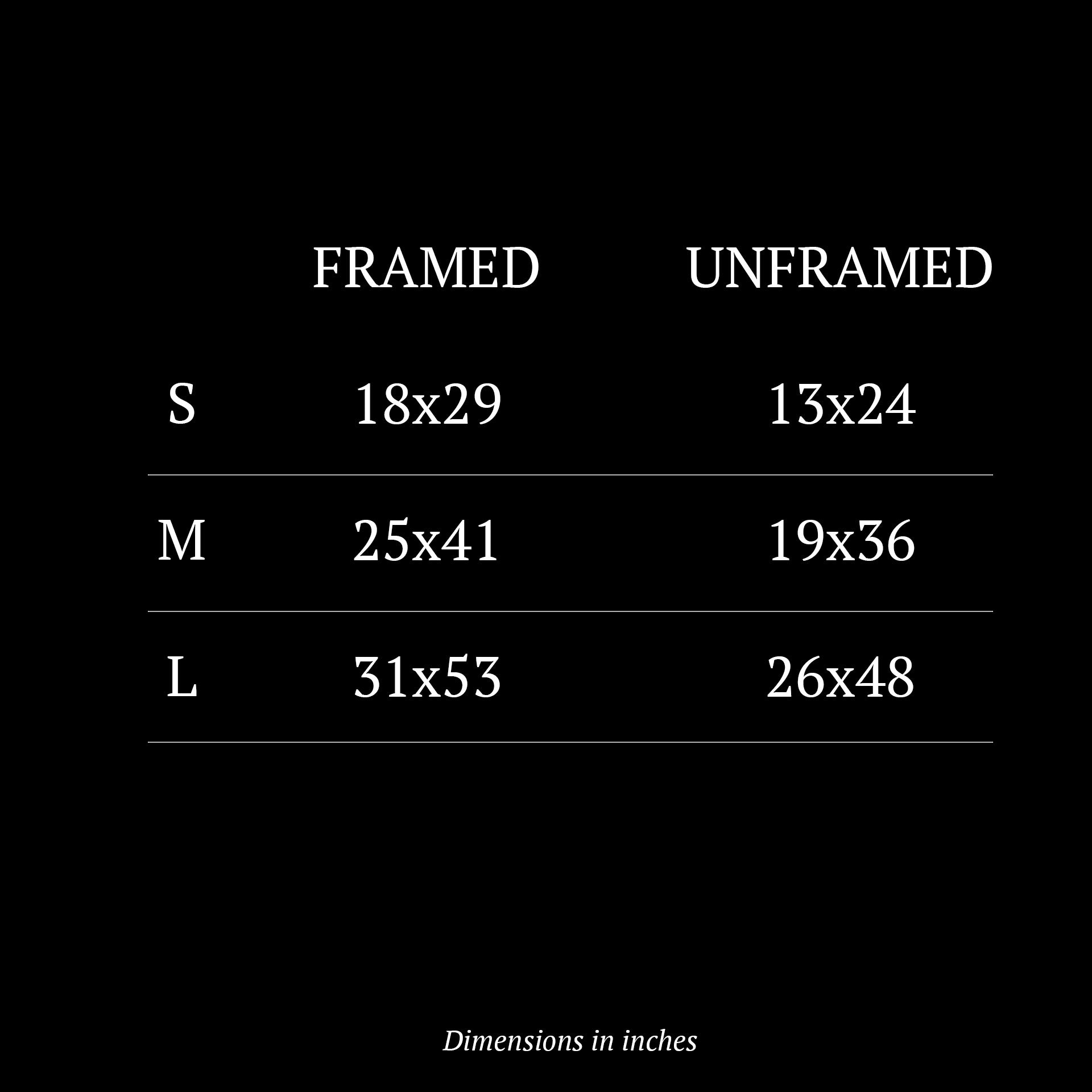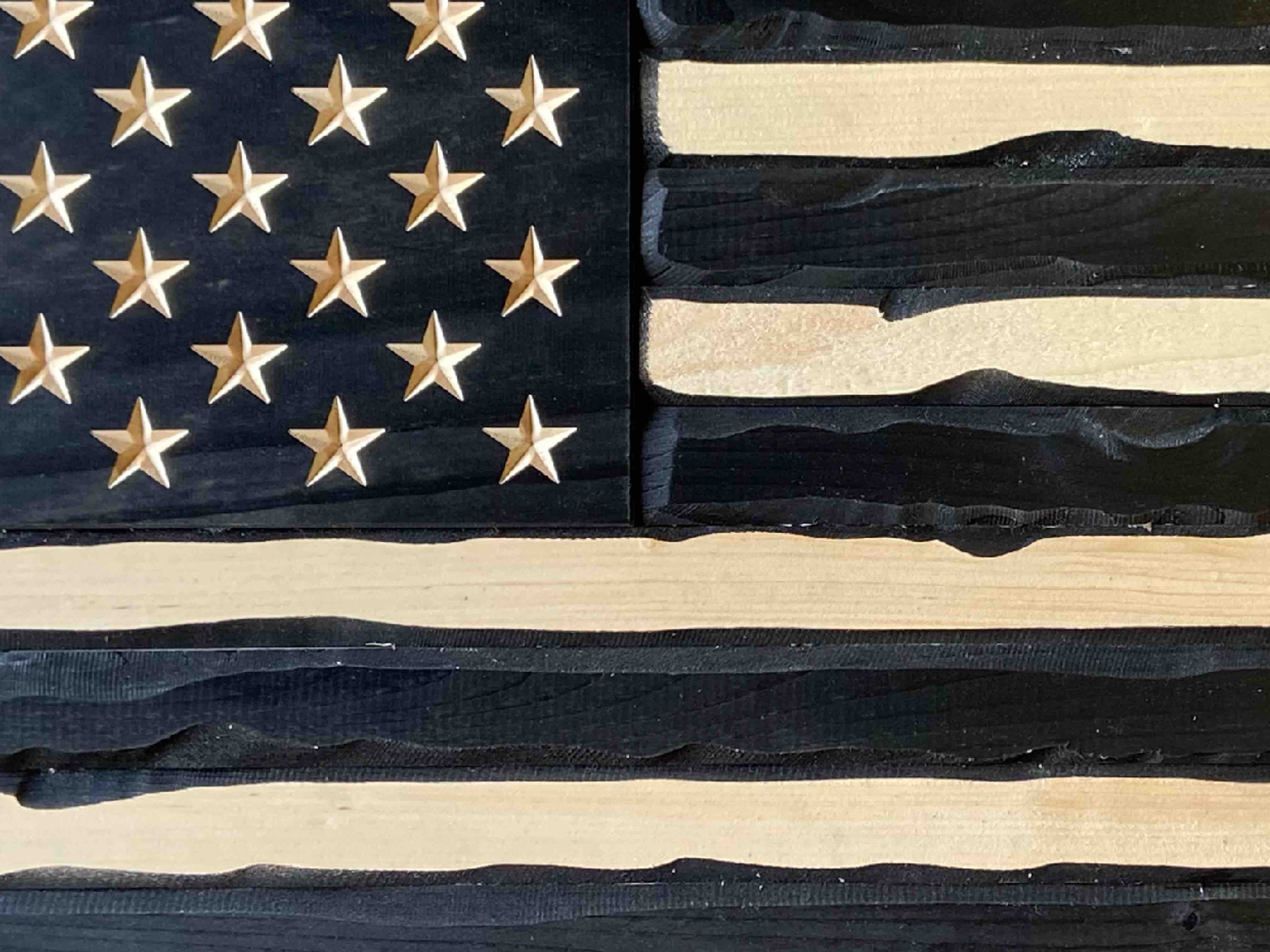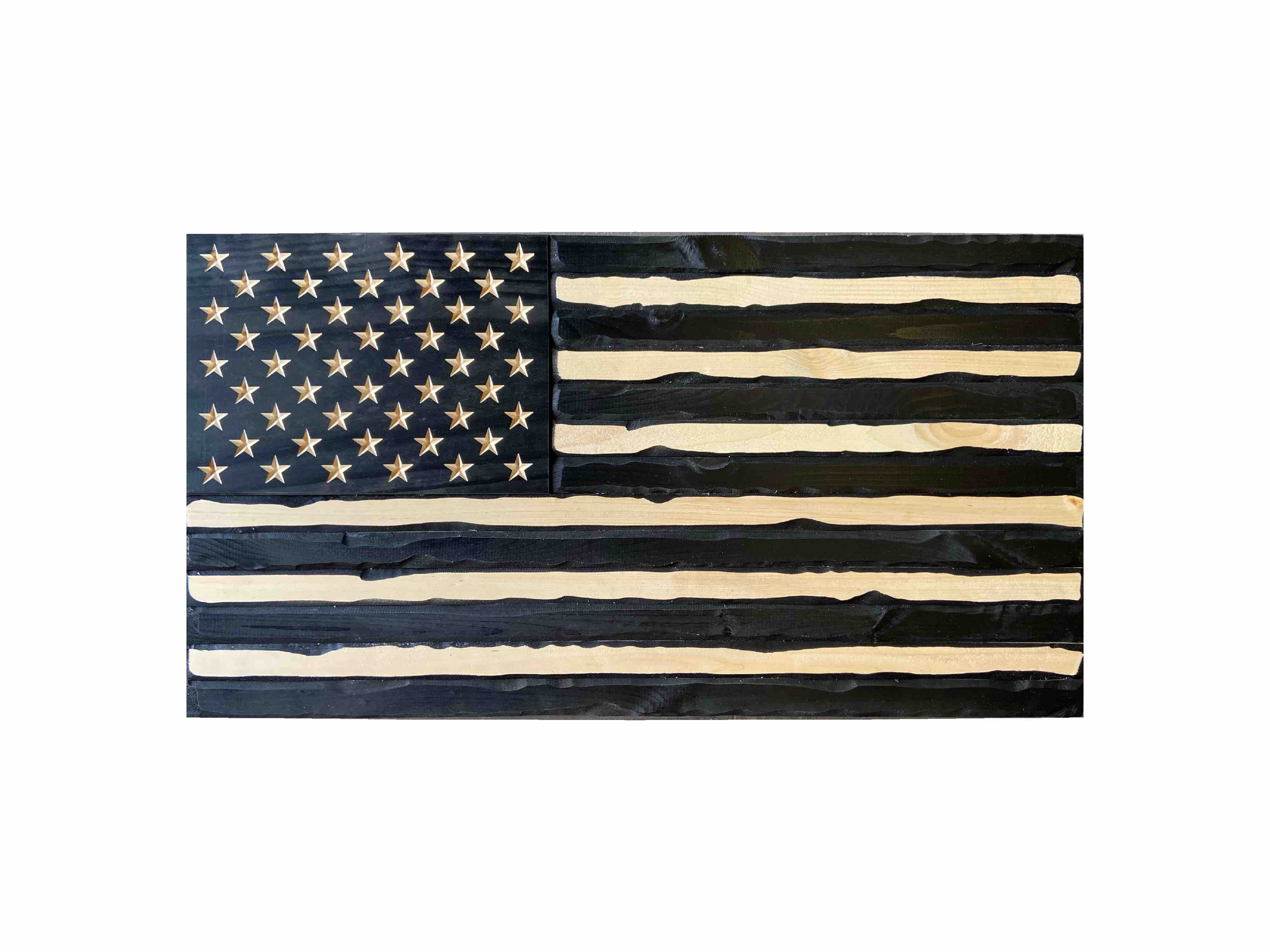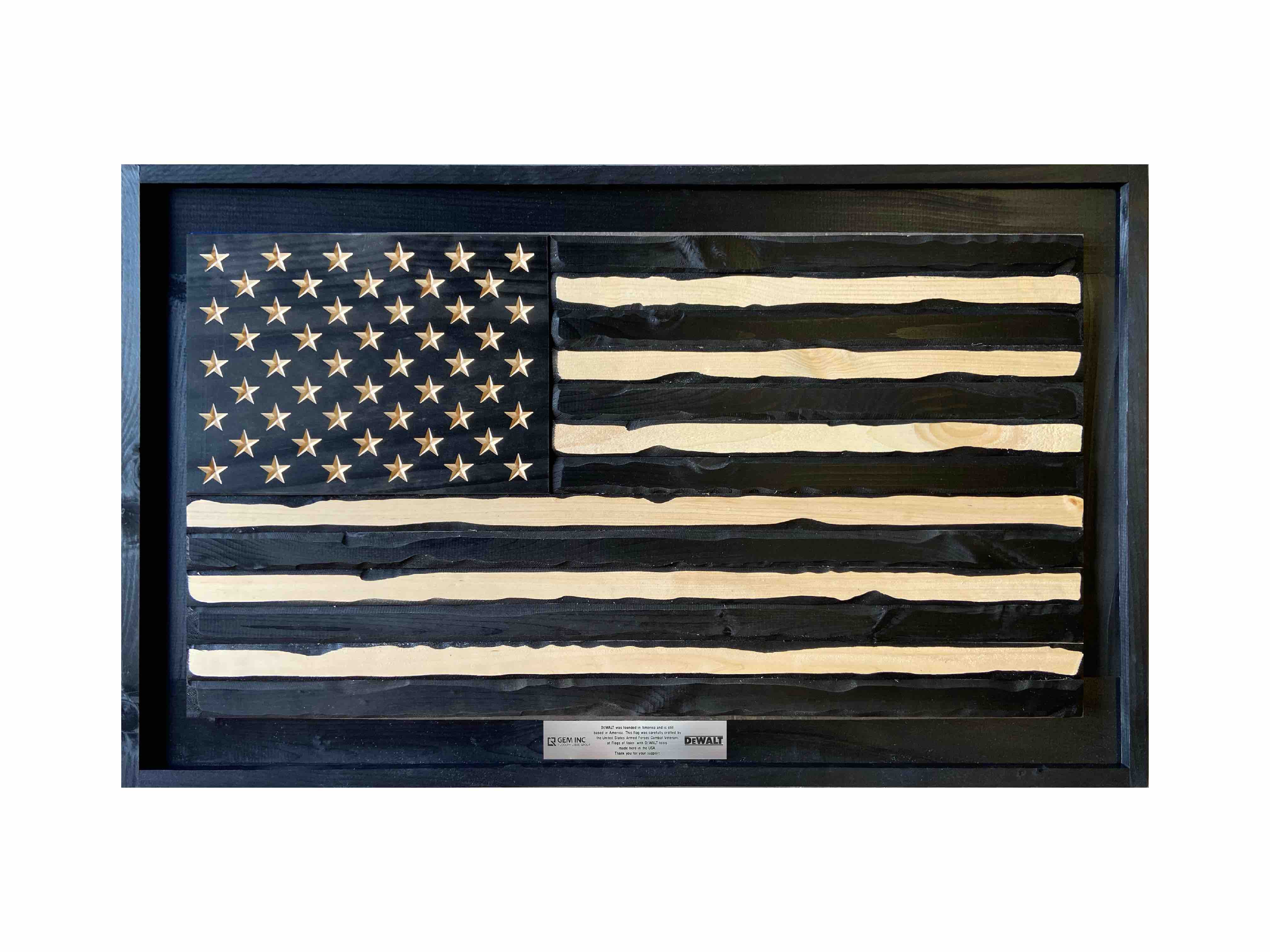 Homefront - Subdued Flag
This product is made by military veterans from American grown and made materials
---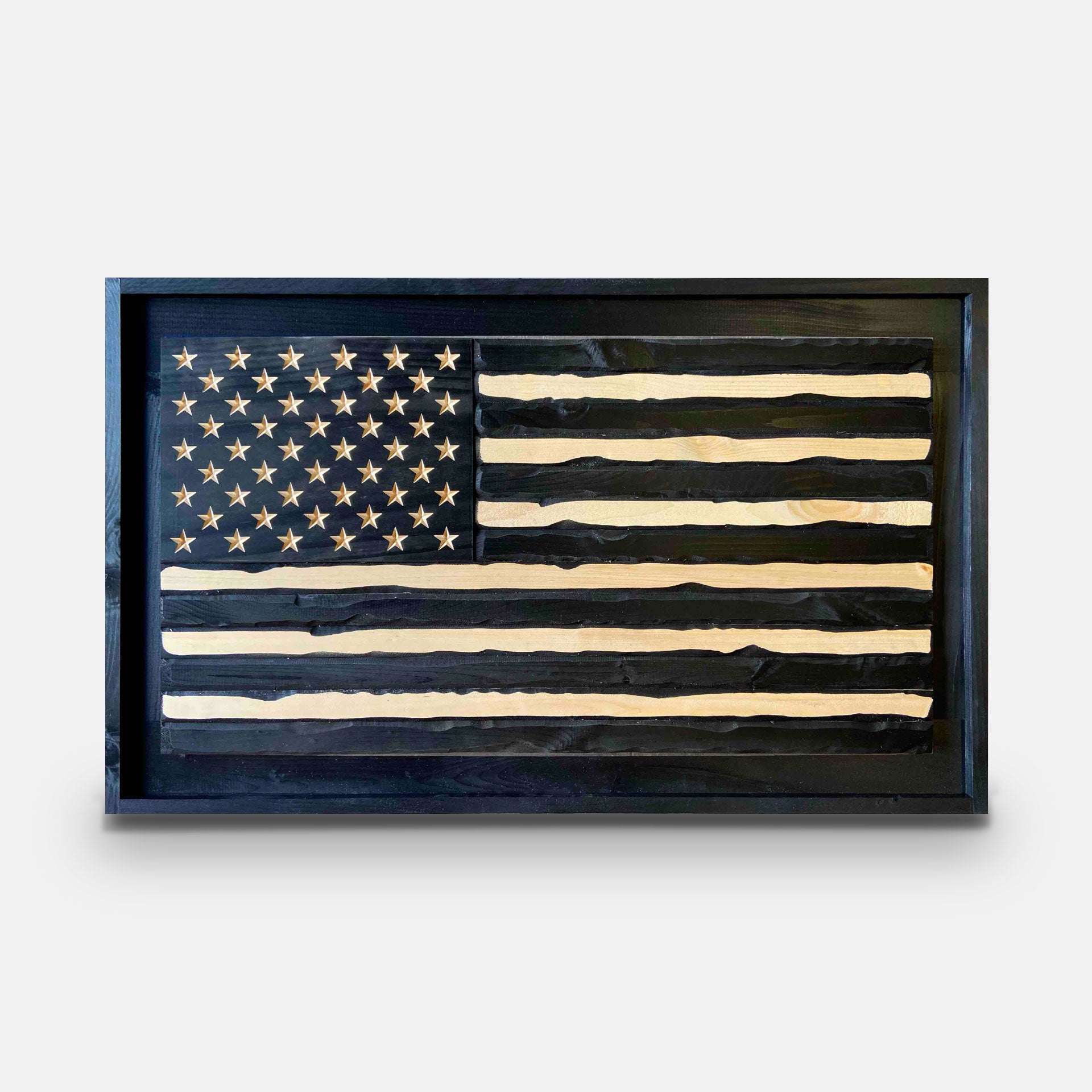 About the Subdued Homefront Flag
This rustic flag is our nod to the families whose service so often goes unseen - the wives, husbands, parents, children and entire communities who endure while their loved ones wear our uniform on foreign soil
Framed Specs
Small: 18x29", 9 lbs
Medium: 25x41", 16 lbs
Large: 31x53", 35 lbs
Unframed Specs
Small: 13x24", 5 lbs
Medium: 19x36", 10 lbs
Large: 26x48", 20 lbs
Ready to Hang
Yes, each flag comes with pre-mounted hardware, making your flag ready to hang!
Customizable
Yes, each flag can be customized with a personalized nameplate as well as an option for framing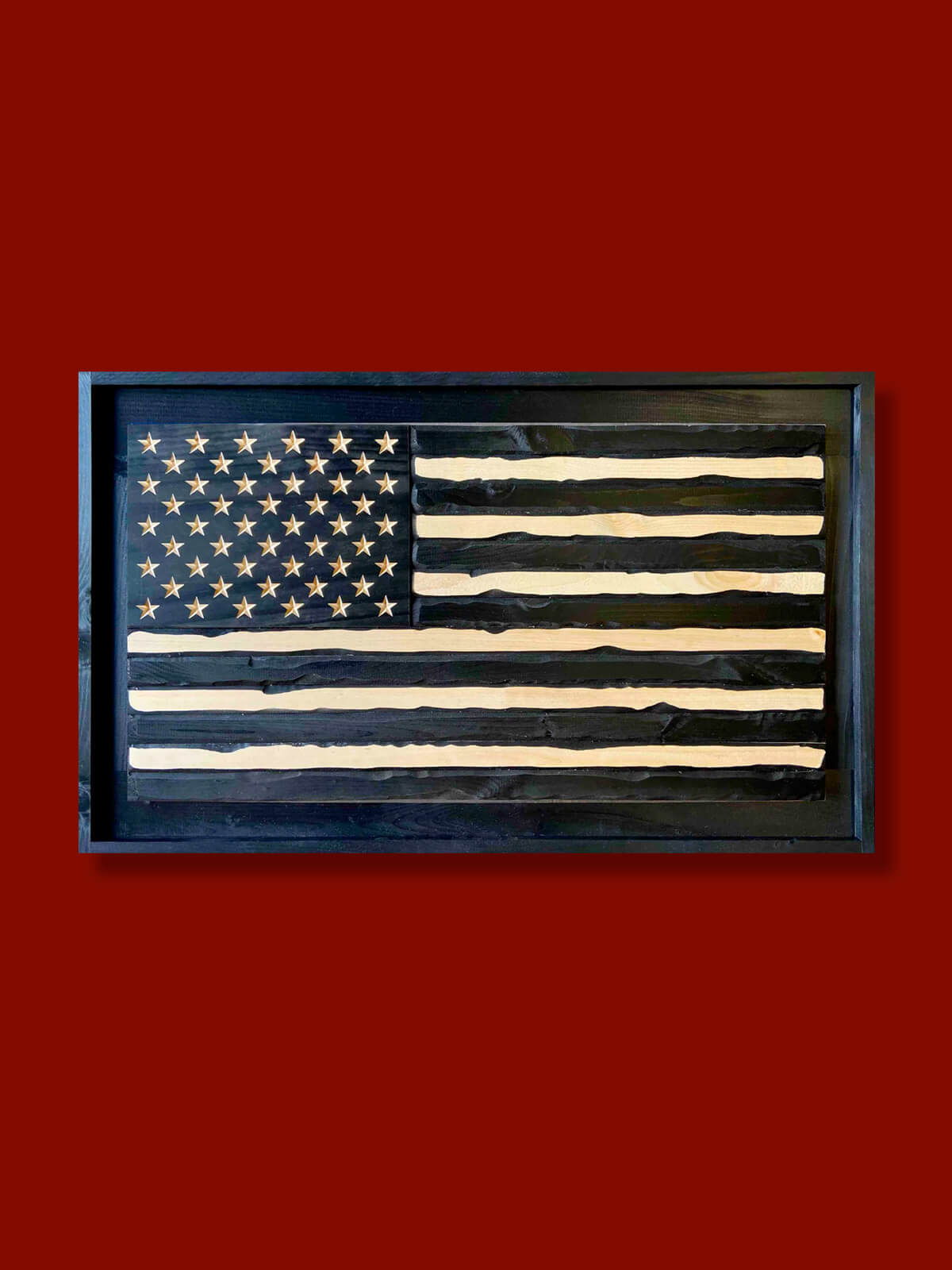 Etched Stars
50 etched stars placed in the Union
Hand carved
Each stripe is hand carved by our team of veterans for that "battle worn" look
Customizable
Customizable with special engraving and framing options available.
Yes, all of our flags are handcrafted in Winchester, VA, by military veterans using American grown and made materials.
How long will it take to get my order?

It depends on where you are, but we process most orders within 24 hours. Shipping duration is dependent on your proximity to Winchester, VA, and the time of year.
Can I hang my flag outdoors?

No, we do not recommend that the flags be exposed to the elements.  We use a water based paint and lacquer that will wash away if consistently exposed to rain and snow.  
What hardware is provided to hang my flag?

The following sizes come with sawtooth hangers pre-mounted: (xs) 15 1/4" H x 23 1/2" W; (s) 18 1/2" H x 29 1/2" W; (m) 25 1/8" H x 41 1/2" W

The following size comes with d-ring wire hardware pre-mounted: (l) 31 1/2" H x 53 1/2" W

Pease note, these sizes are for the unframed flag, however framed flags of the same size (s, m, l, etc.) receive the same hardware.
Our customer support is available Monday to Friday.
Average answer time: 24h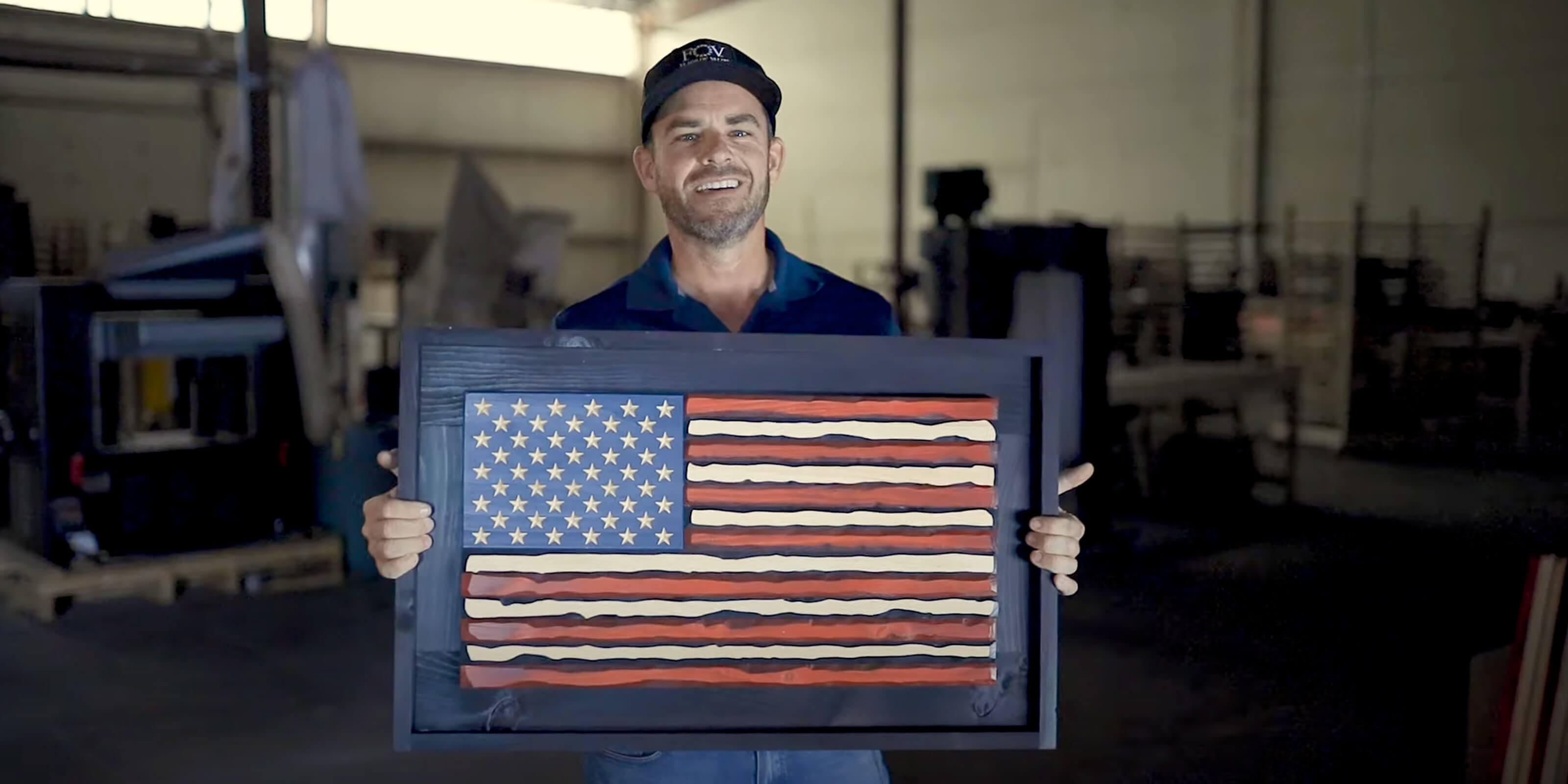 This product is rated 5.0 of 5.0 stars.
It has received 9 reviews.
This product is rated 5.0 of 5.0 stars.
It has received 9 reviews.
Amazing - Highly recommend
I expected it to look great based on the reviews, but it has exceeded my expectations. Could not be more impressed, and couple that with supporting a fantastic cause, I could not recommend this company and these flags more.
Beautiful!!
This Flag is beautiful and a daily reminder to be thankful for the freedom we have and all those and their families that sacrifice so much for us.
Awesome
This is my second flag purchase. The quality is outstanding and just knowing it was made by a veteran is such an honor to own. The black looks bad ass ! This particular one will go in our home gym. Thank you Flags of Valor.
Wonderful
Wow, our flags are stunning. For ten years we wondered what might go on one of our family room walls. Well, we thought a flag would be a great idea and a FOV was the perfect choice. It looked so good there we added one to the guest bedroom.
They are very well made and arrived packed well. It's nice to purchase a from a company that takes such pride in their work and gives back to the community. Great job, FOV.
Great Quality!
This flag is amazing! We ordered it as part of a silent auction donation and it was one of the best items in terms of bids and price! Will definitely order again!